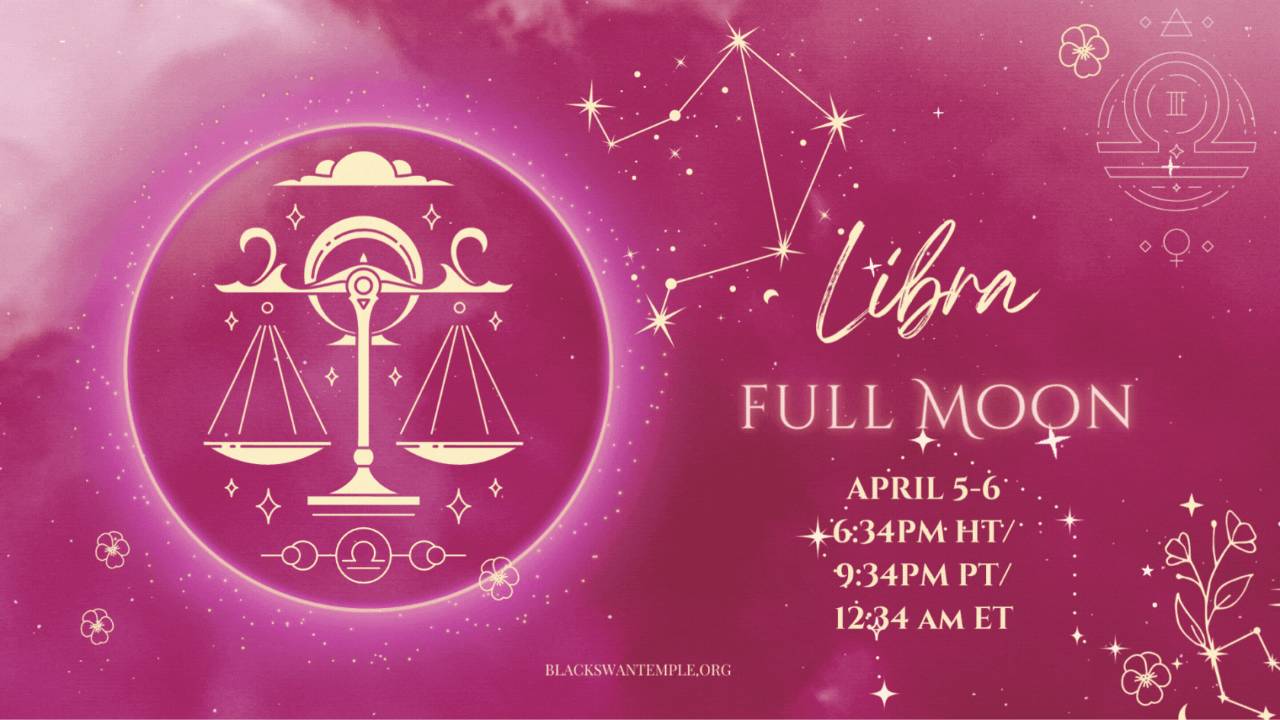 With major transits that began last March 7 (Saturn in Pisces) and March 23 (Pluto in Aquarius), new information about the world and society is revealing themselves. We know that truth is never convenient. It makes people uncomfortable and shakes the world up. How do we maintain our composure in this turbulent yet transformative period? The Full Moon in Libra on April 5 comes in. helping you rebalance yourself in silence and solitude.
Rebalance Yourself by Embodying a Libra
Having balance and harmony as the main theme of this Full Moon in Libra, this sign finds comfort in benevolence and asks us to ground ourselves by:
Step away from all that is consuming us.

It inspires us to challenge more of our subjective awareness and begin to see things from a different vantage point of view.

Be introspective yet adaptable.

The energy can feel a bit tricky with the Full Moon in Libra opposing the Sun in Aries. The fiery ram is about direct, assertive, and the loudest voice in the room. But during this period, stepping back and observing how things unfold in the place of empathy is more welcomed.

Express yourself in ways that are thoughtful, considerate, and diplomatic.

Embody how Libra finds harmony in dealing with conflicts.

Practice meditation, listening to sound healing frequencies, and tuning in to nature.

They will help you gain perspectives you did not know or acknowledge before.
Strive to Be Balanced Like the Libra's Scales
Like Libra's scales, balancing our energies is important, most especially in these times of awakening. It brings us more wisdom and clarity to discern what is truly important in our spiritual journey.